Cannabis In Washington DC: As with much of the US, Washington DC and its laws around Cannabis are very complicated and unless you took part in making the laws, you probably have no idea what's legal and what's not. And we don't blame, you. It's complex.
Cannabis In Washington DC: When all you want to do is smoke a spliff or get your hands on a small amount of medical marijuana, the last thing you want is to be arrested for it. Despite D.C's somewhat confusing laws surrounding the topic, the district has the highest Cannabis usage rate in the entire US.
So we've created this post to make things simple again, explaining the ins and outs of everything to do with Cannabis in Washington D.C. In this post, we are going to discover everything from what's legal, to what isn't, the consequences of breaking cannabis laws in DC, cannabis delivery in DC, and essentially discovering all there is to know about cannabis in Washington DC.
Laws For Cannabis In Washington DC
Cannabis In Washington DC: Cannabis is currently legal in Washington. Well, not exactly. Cannabis legalization may have you picturing endless amounts of pot, both recreational and medicinal use, and people smoking joints on the streets, California style. however In DC, things are much different, and other are strict rules regarding possessions, sales, and how you can use cannabis.
In Short – If you're not selling it in exchange for money and you're 21 years old, you'll be fine. Oh, and not use cannabis on public land. If you're already more confused than when you started reading, let's break things down and find out exactly what's legal and what's not in the district.
Cannabis In Washington DC residents voted in favor of decreiminilzing adult possession of cannabis by an overwhelming 69% and although the laws making up initiative 71 doesn't create the recreational market of states such as California or New Jersey, it certainly allows the use of small amounts of the drug for adult personal use. And penalties regarding the use of marijuaan have been significantly reduced.
What's Legal?
Cannabis In Washington DC: Thanks to Initiative 71, Cannabis possession was voted legal in 2014 and it is currently marijuana is legal in Washington DC, providing you follow these rules:
Possess two ounces or less
Transfer 1oz or less (not for money)
Cultivate up to 6 marijuana plants at home (3 mature, 3 immature)
Possess Paraphernalia associated with cannabis use
Consume on private property
All the above are perfectly legal in the District of Columbia providing you are 21+ in age. If you want to understand what's legal with cannabis in DC, more information can be found on the MPDC's website.
What's a Violation?
Cannabis In Washington DC: Although there are many laws and specific regulations regarding cannabis in DC, let's check out what counts as a violation to get started…
Selling any amount of Cannabis
Possess more than two ounces
Using weed in public
Anything involving Cannabis for persons under 21
Cannabis In Washington DC: These are still considered violations in D.C and can result in fines and arrest. If you are concerned or want to know more about the specific rules and regulations regarding what you can and can't do with cannabis in DC, be sure to read up in more detail on the official government website.
Cannabis In Washington DC: Since the introduction of initiative 71, Washington DC has seen a huge decrease in arrests related to cannabis. However, this is regarding cannabis possessions and intent to distribute, while arrests related to the use of marijuana in public actually increased. this is perhaps a testament to the somewhat confusing laws in DC. Let's just take a look at some of the main laws in more detail.
Cannabis In Washington DC Possession
Cannabis In Washington DC: Cannabis In Washington DC law now states that if you're over the age of 21 can possess 2 ounces (no more), or 6 plants in your own home. This is for personal use only and you are also allowed to give another person up to 1 ounce of cannabis, as long as no monetary value is exchanged.
In DC, the amount of cannabis you can possess is strictly enforced and if you are caught with more than 2 ounces, you can face incarceration of up to 6 months as well as a $1000 fine. However, the exact consequences of knowingly possessing more than 2 ounces of marijuana will differ depending on the person and their circumstances. For example, whether or not this is your first offense or you have already had one before.
Sale & Intent To Distribute: Cannabis In Washington DC
Cannabis In Washington DC: Although cannabis is technically legal in Washington DC, laws regarding sales, cultivation, and the intent to distribute are still very strict, and breaching these laws, will result in significant consequences.
If you are caught with the intent to distribute or sale of marijuana, you can face jail time of up to 5 years as well as a $50,000 fine. So yes, consequences for selling and distributing are still very severe. And to be honest, with the revenue that regulated legal sales of cannabis can generate for a state, cutting out illegal sales is a must in the eyes of the state government.
Cannabis In Washington DC: There are also consequences for concentrates hash and even cannabis paraphernalia in Washington DC. For example, if you own paraphernalia or concentrates with the intent to sell, i.e you own over what is normal for standard personal use, you can face a $1000 fine and up to 6 months jail time for a first-time offense and for a second, a $5000 fine and up to 2 years in jail.
Cannabis & Driving: Cannabis In Washington DC
Cannabis In Washington DC: Much like alcohol and any other substance, driving a vehicle while under the influence of cannabis is illegal and results in strict penalities. This is true with all states that have legalized cannbis across America and Washington DC is no different.
Although the punishment of driving while suing marijuaana differs from state to sate, here in DC penalties are severe. The penalty is much the same as driving under the influence of alcohol and can result in you getting 6 months in jail and reviving a $1000 fine.
Be sure to read up in more detail on how cannabis and in particular canibnoids effect your ability to drive. You can read more here.
Washington DC Cannabis Stores/Dispensaries
Below are some of the biggest and most well-known marijuana dispensaries in DC…
Due to the current selling laws in D.C, dispensaries are mostly limited to medicinal Cannabis only, however, you can check out:
Capital City Care Dispensary
Lifted Shop D.C
All of these marijuana dispensaries have a whole host of cannabis products to choose from. However, because of the laws in Dc at the time of writing, you are mostly limited to medical marijuana products and will need your medical marijuana card to purchase.
Medical Marijuana Card Cannabis In Washington DC
Cannabis In Washington DC: If you wish to use cannabis from any dispensary throughout DC for medical reasons, you will need a medical marijuana card to qualify. To be eligible for a medical marijuana card here in DC, you will first need to be a resident of the district and have a health condition approval from a doctor.
Cannabis In Washington DC: Before you start your application for your card, you need to visit a doctor who can provide you with a recommendation for medical marijuana. Without this recommendation, you will not be able to use marijuana for medical reasons.
You can then make your medical marijuana card application and if approved, you will receive a digital confirmation letter via email. Afterward, you can then visit medical cannabis dispensaries throughout Washington DC.
Cannabis Jobs in Washington DC
Cannabis In Washington DC: Due to the benefits of Cannabis now common knowledge, the legalization of Cannabis in Washington DC sets to create more and more jobs within the industry.
With laws set to relax further in the coming years and more dispensaries and stores opening across D.C and Baltimore, people will need to fill these roles.
Jobs such as; cultivating, picking, packing, delivering, and shop workers/managers at marijuana dispensaries – legal Cannabis is going to open up a ton of job opportunities!
Cannabis In Washington DC: When looking at other states in terms of the revenue the legalized cannabis industry produces, this is one of the largest benefits sates, and districts alike, can get from cannabis legalization.
Cannabis Delivery in Washington D.C
Here at gotweed.com, we specialize in Cannabis delivery across Washington D.C and Baltimore.
If you want to get connected with the best Cannabis businesses across the district, then we would love to help you out.
It's an exciting time to he a cannbis user here in DC, whether it be for medicinal purposes or for recreation and although commercial delivery can only happen with mediincal cannbis right now, watch this space as things may move to complete legalization.
National DC Cannabis Festival
Cannabis In Washington DC: The National Cannabis Festival is held in the nation's capital, every year in April.
Hosted on the ground surrounding the Robbert Kennedy Memorial Stadium, the event takes place to bring awareness and education to issues surrounding the legalization of Cannabis.
Cannabis In Washington DC: The cannabis festival was started by enthusiasts back in 2015 and aims to spread awareness of and celebrate the progress of legalization in the state.
Complete with live music, education pavilions, and a tonne of other fun things, the event really is a great place to get educated and involved with Cannabis as well as contribute to its legalization. Due to D.C's law, (consumption of Cannabis is illegal in public) the event is ironically 'pot-free'.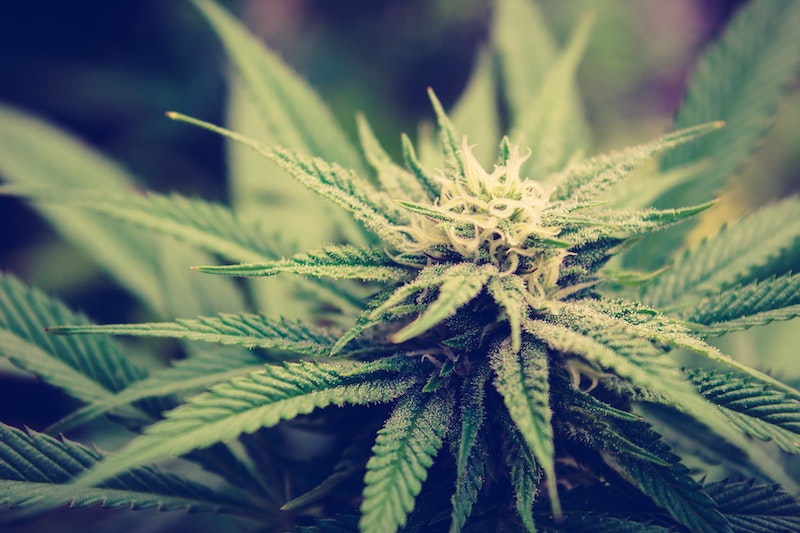 Cannabis in Washington DC – Summarised
Cannabis In Washington DC: So there we have it, a short but definitive guide for everything regarding Cannabis in Washington D.C. Thanks to initiative 71, rules and regulations regarding cannabis throughout Washington DC are a lot more relaxed than in previous years.
The nation's capital has a thriving yet extremely unique culture when it comes to Cannabis and although the laws don't necessarily reflect this, you can't deny that the district has a healthy medicinal and recreational Cannabis market.
Initiative 71 could serve as the stepping stone to further relaxing laws in the state, especially when looking to neighboring states such as Massachusetts and the newest state to legalize cannabis, New Jersey. Whether or not the neighboring states in the Us north east will have any influence on relaxed recreational cannabis use in DC, poses an interesting question, the answer to which, only time will tell.
Cannabis In Washington DC, To summarize, this post here is the main takeaways you need to know:
Cannabis is legal in Washington DC
You cannot possess more than 2 ounces of marijuana
You cannot sell and own cannabis with the intent to distribute
Marijuana dispensaries are limited to medical purposes
You will need a medical marijuana card to obtain cannabis for medical reasons.
Recreational use is only allowed in your own private home
Washington DC has one of the highest cannabis usage rates in the entire US
Cannabis In Washington DC: So there we have it, a complete guide to cannabis in Washington DC. We hope this post made things clear and simple for you and if you need any help connecting with Cannabis businesses in D.C and Baltimore, please reach out. We'd love to help!